Mixtape 10
Friday 02 March 07 [02:20:33]
Baroque Dub Mixtape Ten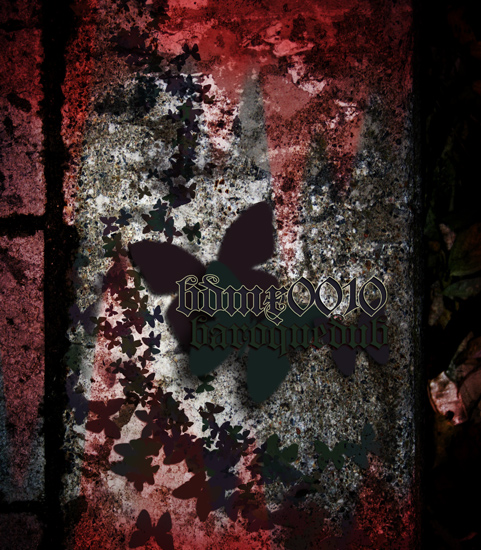 download (192kbps mp3) [104 MB]
We B Movin, alright - half way round the world from NZ to UK so this may be the last mixtape for a few months... cherish it! Number 8's already done the tribute to Aotearoa but I couldn't help throwing in a few more Kiwi artists for nostalgic reasons. Katchafire may be strictly roots with their uncanny impersonation of the Wailers but Tiki and The Nomad are hardly purists in their approach to reggae. Also watch out for more of a funk influence creeping in. It's about time! where do you think all these breaks come from? It's not quite the full-on funk soul brother compilation I've been threatening for a while but who knows?... could be with you sometime soon - stay tuned. For now, just enjoy the sisters doing it for themselves with a trio of funk gems from the ladies. And as a final farewell to this beautiful isle - a superb Fat Freddy's live bootleg shows them off jamming at their best. Choice, bro.

Tracklist:
[01] Epsilon-Blue - We B Movin *[NZ] (00:00)
[02] Tiki - Dub Soldier *[NZ] (04:41)
[03] Solomon Jabby - Youth Revolution Dub (09:22)
[04] Katchafire - Frisk Me Down *[NZ] (12:27)
[05] Norris Reid - Freedom Train (16:37)
[06] Bush Chemists - Chemist Special (20:08)
[07] I-Sonic Institute - Ancient Motion (24:15)
[08] Ansell Collins - Black Out (27:34)
[09] The Nomad - Time Is Running Out *[NZ] (31:04)
[10] Sola Rosa - Badman (feat. Spikey Tee) *[NZ] (34:14)
[11] Vicki Anderson - The Message From The Soul Sisters (38:16)
[12] The Marvels - Rocksteady (43:28)
[13] Nina Simone - Funkier Than A Mosquito's Tweeter (46:24)
[14] Nonplace Urban Field - Nike Air (Solid Doctor Remix) (51:17)
[15] Noiseshaper - The Only Redeemer (55:25)
[16] Sly & Robbie - Fatigue Chic (Dub Pistols remix) (61:09)
[17] Fat Freddy's Drop - Live Bootleg *[NZ] (66:08)


With thanks to the original artists for their music and inspiration.
Support them by buying their music.
Last Updated
01-05-07 [14:24:32]

by