Mixtape 19
Monday 04 February 08 [10:23:46]
Baroque Dub Mixtape Nineteen [bdmx0019] Broken Goods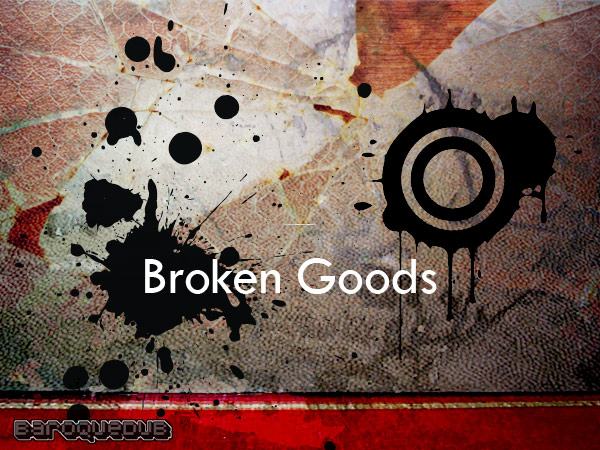 download (192kbps mp3) [93.7MB]
After a deceptively welcoming start, this ninteeth instalment in the baroquedub mixtape series settles into an edgy, bitter sweet journey through deep bass and sparse beats. Psychotic psychedelia and hypnotic breakdowns abound but don't despair, a handful of misshapen pearls have been thrown in there to light your way through the gloom.
Tracklist:
[01] International Observer - Welcome (00:00)
[02] Stereotype and Soothsayer - Dub Club Track (04:34)
[03] Murcof - Memoria (Sutekh's Trisagion Mix) (08:56)
[04] Monkey Mafia - Make Jah Music (13:15)
[05] Gorillaz - Spitting Out The Demons (19:51)
[06] Bomb The Bass - Bug Powder Dust (Dub) (23:45)
[07] Richard Kirk - Oneski (27:56)
[08] Boozoo Bajou - Keep Going (feat. Tony Joe White) (34:03)
[09] Faya Dub - Irie Dub (38:26)
[10] Lee 'Scratch' Perry & The Upsetters - Dread Lion (42:21)
[11] Burning Spear - Jah A Guh Raid (46:55)
[12] Distance - My Demons (53:13)
[13] The Simplicity People - Their Own Way (Version) (57:44)
[14] The Aggrovators - Sun Is Shining Dub (61:01)
[15] Harmonic 33 - Planet 54 (64:20)


With thanks to the original artists for their music and inspiration.
Support them by buying their music.
Last Updated
04-02-08 [10:23:46]

by