Mixtape 39
Monday 01 November 10 [19:38:40]
Baroque Dub Mixtape Thirty Nine [bdmx0039] Heavy, Heavy Culture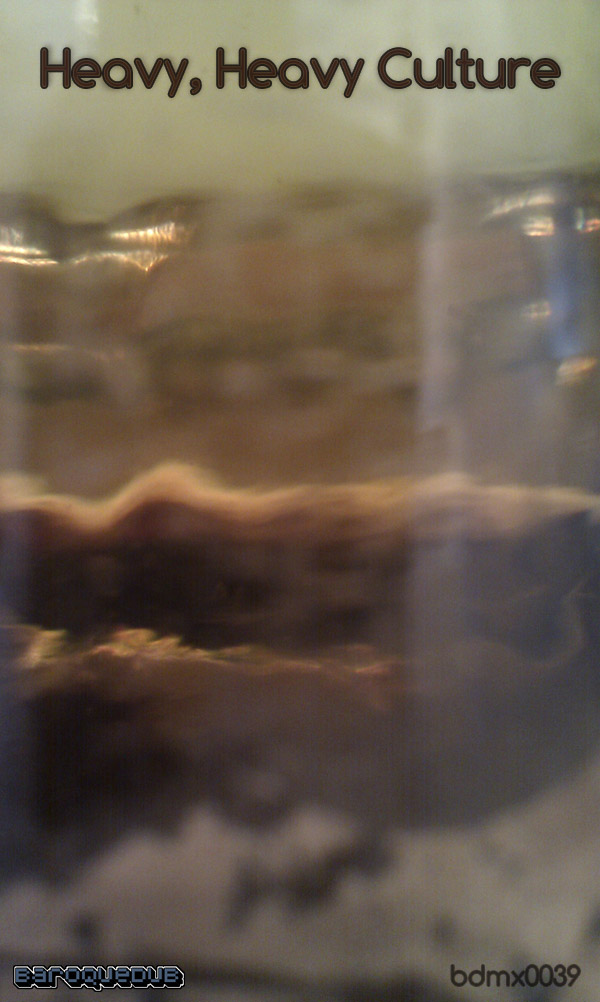 download (192kbps mp3) [103MB]
We kick things off with a heavy, heavy dub from an experimental Welsh band who are equally versatile in rap, reggae, hip hop, and punk before getting back to more familiar baroquedub territory thanks to Linval Thompson's roots classic followed by DEB Music Players, produced by the legendary Dennis Brown, laying down the perfect groove.

From Jamaica we take a trip to the Hawaiian island of Kahalu'u with reggae band Natural Vibrations, before heading off to the land of the long white cloud and two choice remixes of the already wonderful Cay's Crays. We're now truly in digi-dub territory with Radical Guru's steppers anthem leading the way for Israeli DJ Kukan Dub Lagan here sampling what sounds to me like an uncredited Ari Up, being as upfront and raw as only she can be. Regular favourites Radikal Dub Kolektiv pull off a neat 'half time da riddim' trick on the classic steppers beat, which brings us neatly back to some conscious one drop lyrics from Ras Michael, followed by more wise words courtesy of Rod Taylor.

Sly & Robbie Meet The Mad Professor with a psychedelic mix perfect as an introduction to Heavyweight Dub Champion and Brooklyn-based Dr Isreal. The ever prolific Dubmatix lightens the mood (check out the new album and his contribution on the forthcoming on Dub Side of The Moon remix album) then things start to wind down with Beres Hammond's Last War. From one great singer to another and a little bit more with a Michael Rose dancehall killa. Time to call it a day with Max Romeo's crowd pleaser.
[01] Llwybr Llaethog - Mynd Adre' Dub (00:00)
[02] Linval Thompson - Jah Jah Dreader Than Dread (04:44)
[03] DEB Music Players - Ragga Muffin Style (08:15)
[04] Natural Vibrations - Reggae Singer (11:58)
[05] Fat Freddy's Drop - Cay's Crays (Digital Mystikz remix) (15:59)
[06] Fat Freddy's Drop - Cay's Crays (Kalbata remix) (20:19)
[07] Radical Guru - New Decade (original mix) (25:21)
[08] Kukan Dub Lagan - What a Day (30:05)
[09] Radikal Dub Kolektiv - Sackaj (36:26)
[10] Ras Michael - None a Jah Jah Children No Cry (43:33)
[11] Rod Taylor - Don't Give It Up (47:20)
[12] Sly & Robbie Meet The Mad Professor - Cool Dude (51:14)
[13] Dr. Israel - Survivor (54:07)
[14] Dubmatix - Aint Got No Love Dub (59:28)
[15] Beres Hammond - Last War (63:36)
[16] Michael Rose - A Little Bit More (67:39)
[17] Max Romeo - Chase The Devil (72:00)

With thanks to the original artists for their music and inspiration.
Support them by buying their music.
Last Updated
01-11-10 [19:45:47]

by