Mixtape 41
Saturday 25 June 11 [10:23:27]
Baroque Dub Mixtape Fourty One [bdmx0041] Yard Sounds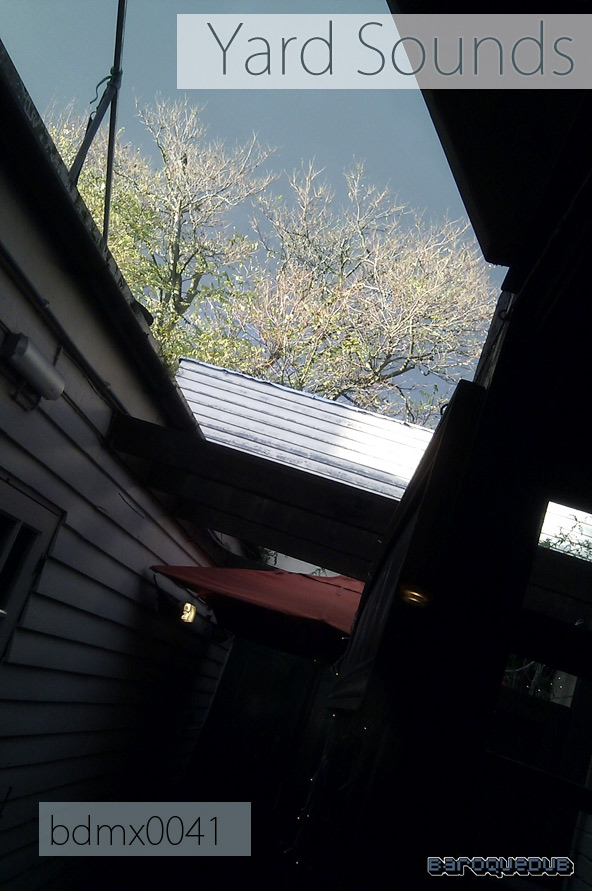 download (192kbps mp3) [93.1MB]
Lots here to get excited about, including a number of obscure 10'' and dubs by various unknown soundsystem artists. Get in touch if you can identify any of the missing names. I'm particularly proud to be featuring EarlyWorm, an old RDW friend who's recently signed up to Dubmatix's label Renegade Recordings. Much respect!
[01] Luciano - Babylon is Jah Footstool + Dub (00:00)
[02] Big Youth - Love is What We Need (G-Corp remix) (04:00)
[03] Johnny Clark - I Want No Guy (09:48)
[04] Unknown - Jah Supplication (13:40)
[05] Bush Chemists - Water's Edge (15:19)
[06] LIDJ Incorporated - Natural Healer (19:05)
[07] Ronnie Davis - False Leader (23:29)
[08] Rod Taylor & Soul Syndicate - In The Right Way (26:40)
[09] Unknown - Praise Him + Dub (29:09)
[10] EarlyWorm Sound System - The Battles of Electric Selectah & the Natty Droid (Tonight's episode Dub King Killahs) (32:19)
[11] Natural Roots - Children of Jah + Dub (36:32)
[12] Chilled Suspects - Corrosion (40:11)
[13] Unknown - Ever Living Jah (45:27)
[14] Ragana - Where This Love Goes (48:39)
[15] Dubcreator feat. Izyah Davis - Where Were You + Dub (53:20)
[16] Yami Bolo - Ethnic Cleansing (Disciples Remix + Dub) (58:29)
[17] The Amharic - 1990s (62:34)

With thanks to the original artists for their music and inspiration.
Support them by buying their music.
Last Updated
26-06-11 [00:37:56]

by