News
Sunday 04 October 15 [22:16:34]
Very reluctantly, over and out.
My thanks to everyone for the kind words, and for just stopping by.
Some bad news... The site's regularly getting hacked at the moment - I'm an easy target as I wrote the code for these pages years ago, before I knew very much about website security and before the days of easy Wordpress installations. The long and short of it is that I just don't have the time to rewrite all the code to make it secure so I've had to put things into read-only mode.
It's a shame as I do like to hear from people who enjoy the music and resources on here, it makes the effort I put into it all worthwhile. So drop me an email at info@baroquedub.co.uk if you want to say hi.
And for those of you who enjoy tampering with other people's sites... give it a rest! I'm not exactly doing any harm. If anything, I'm trying to give something back and not asking for a thing in return. Find someone who deserves the hassle of being hacked. Peace.
Last Updated
04-10-15 [22:17:07]

by

Jerome
Thursday 25 April 13 [22:35:25]
Spring has sprung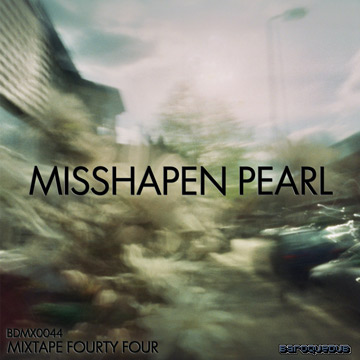 For those of us in the UK, Spring has finally decided to make an appearance... What better way to welcome the sunshine than with a hearty dose of reggae infused musical delights?
There's a lot here for the purists but also a dash of 90's nostalgia and a few things you might not have heard before. Should be a bit of a crowd pleaser. Enjoy.
Last Updated
04-06-15 [14:54:28]

by

Jerome
Thursday 20 December 12 [10:36:08]
Christmas Cracker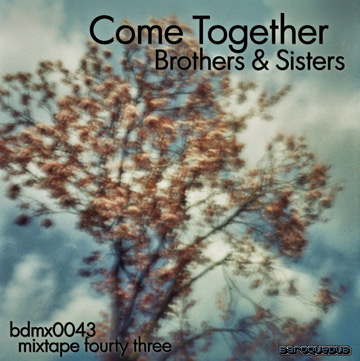 Not too many surprises for facebook friends who've probably heard a few of these selections posted on my timeline. This one's a proper Christmas cracker, nothing but choice cuts for the party season. Enjoy!
Wishing you all peace, happiness and all the very best for the new year.
Last Updated
20-12-12 [10:36:08]

by
Sunday 28 October 12 [01:59:48]
Two years in the making...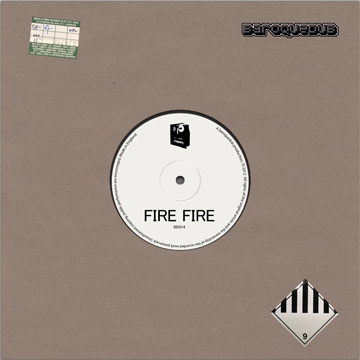 Been way too long since the last release on the baroquedub netlabel. Can't quite believe that the last digital 12" saw the light of day in 2010, but hey, as a wise man once said, all good things come to those who wait...
Fans and aficionados will be glad to know that it's strictly business as usual with this release. Nothing but the best reggae influenced big beat and electro anthems for your listening pleasure. Enjoy.
Last Updated
28-10-12 [01:01:28]

by
Monday 17 September 12 [14:08:55]
A Yearly Feast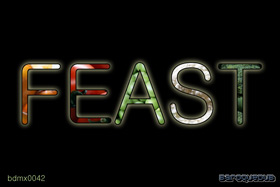 What was once a regular monthly event has now lapsed into a yearly feast, but what a feast it is! Enjoy this rich psychedelic dub stew mixed with a hearty dose of roots and culture, a sprinkling of dubstep bass and a dash of funky reggae.
This one's dedicated to Jess who left a comment asking if BaroqueDub was dead, just as I was putting the finishing touches to this mix. Keep the faith - 'real' life is indeed taking up most of my time at the moment but I'm also currently working on a new digital 7" release which should see the light of day some time soon. Things may go quiet every now and then but I'm still here :)
Last Updated
17-09-12 [14:08:55]

by
Saturday 25 June 11 [10:39:18]
Still here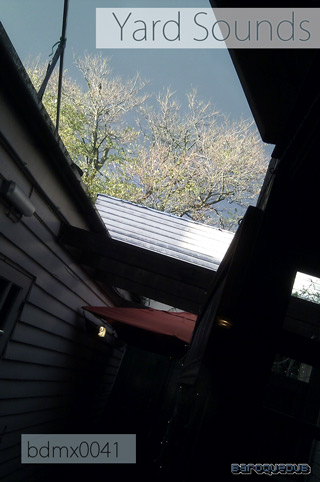 Things may have gone a little quiet but with fatherhood taking over my life recently, I've got the best of excuses for not uploading as many mixtapes as I used to...
But hey, summer's upon us and it's time to start thinking about festivals and deep dub reggae bass sounds drifting across fields of tents and massaging the soul in Robin's Roots Yard.
Download and enjoy this latest instalment in the increasingly intermittent baroquedub output.
Last Updated
26-06-11 [00:55:46]

by
Tuesday 08 March 11 [20:02:06]
Here's to the gods of chance...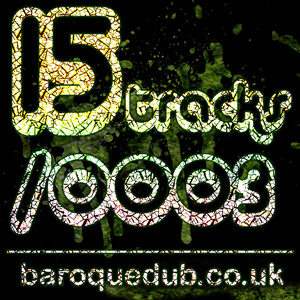 Another month, another random collection of tracks from the Russian roulette we call the playlist shuffle.
Not too shabby a selection either... Phew!
Last Updated
08-03-11 [20:06:01]

by
Tuesday 01 February 11 [00:16:15]
Randomness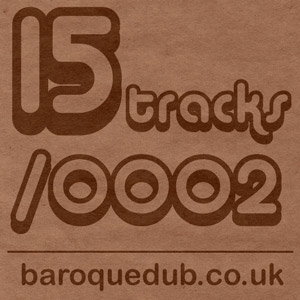 Not much time for the normal full blown baroquedub mixtapes these days but for those of you getting withdrawal symptoms February sees the second instalment in a new experiment in randomness.
The 15-tracks project provides the more adventurous listeners amongst you with an unadulterated trawl through my record collection. Go on, you know you want to...
Last Updated
28-04-13 [12:54:39]

by
Wednesday 01 December 10 [13:49:20]
An end of year special!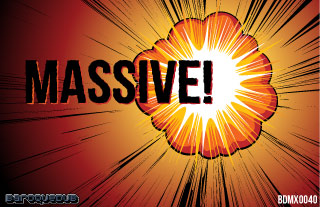 What better time to celebrate the 40th instalment in the baroquedub mixtape series then at the end of such an eventful year? That's right, that's 40 selections crammed full of reggae roots goodness, tech-dub titbits, world grooves and other eclectic beats and breaks.
My thanks as always to all those people from around the world who've taken the time to email or leave a comment - you make it all worthwhile :)
Have a great Christmas one and all.
Last Updated
01-12-10 [13:49:20]

by
Monday 01 November 10 [19:57:52]
Here's one I prepared earlier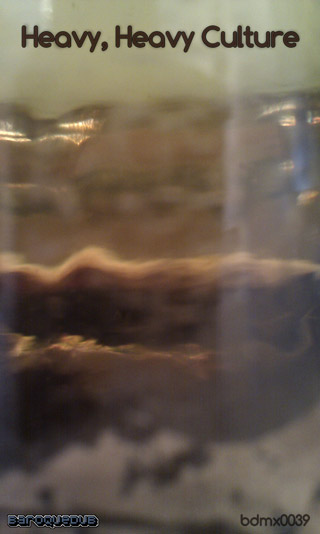 It's a good thing I prepared a few mixes before the arrival of Sebastian Di Pietro... the little baby boy is taking up all of my time at the moment! I never knew how much pleasure I could have from sleepless nights, changing nappies and watching a baby grow in his sleep.
Baby and proud father have been bouncing along to this mixtape's roots reggae goodness - join in the fun!
Last Updated
23-11-10 [16:19:49]

by