15 Tracks
Who's brave enough to face The Shuffle?...
Overview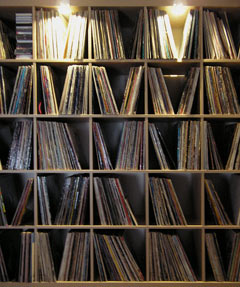 15 Tracks is an experiment inspired by Mr Matthew Priest who used Facebook to kick off an experiment in random playlists:
"First rule - be honest! Don't keep shuffling forward for "cooler" songs. This is a 'getting to know you' exercise.

(1) Turn on your MP3 player or music player on your computer.
(2) Go to SHUFFLE mode.
(3) Write down the first 15 songs that come up - title and artist. NO editing/cheating, please. "
So welcome to a warts and all trawl through my music collection! Rest assured that there'll be no cheating on my part - prepare yourselves for the good, the bad and the ugly, but stay with it and in return you're guaranteed to come across some unknown gems that I may not have consciously put on my normal mixtapes.
Definitely one for more adventurous musical travellers...