Mixtape 20
Tuesday 11 March 08 [13:54:33]
Baroque Dub Mixtape Twenty [bdmx0020] Deep Down Dubs & Heartfelt Chants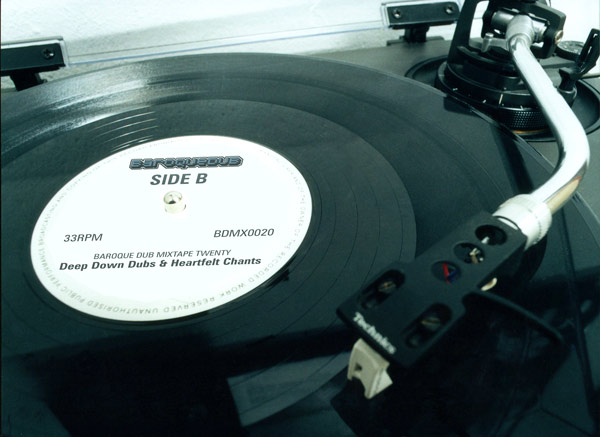 download (192kbps mp3) [98.9MB]
Nothing but solid gold classics on this straight down the line compilation of both old and new reggae and dub tracks. It's a slow burning start with the Butch Cassidy Sound System proving that the best modern productions can easily stand alongside upfront dub greats such as the Mad Professor. KC White's lyrical brilliance takes us neatly into Horace Andy's superfluous reworking of Natural Mystic (maybe best known to some as a Bob Marley and The Wailers original) Ernest Ranglin's timeless dub brings us back to more modern times. Both the Dub Syndicate and, old friends, the G Corp have earned their place amongst the best of the new school, here standing proudly alongside Prince Jammy. Next up a truly heartfelt story from the Brooklyn Funk Essentials before a spicing of hip-hop picks up the pace. Before you know it you're propelled into Andrew Weatherall's massive 'Wilmot' - full of respect for the genre yet a wonderfully creative reinvention of what reggae/dancehall can be. One of my all time favourites. It's time to head home with Toots & The Maytals (this time not a Marley reworking!) and Devon Russel's wonderful 'You Found Heaven'. Then squeeze just one more wafer thin classic from The Exiles and you're done. Proper.
Tracklist:
[01] Senking - Movies (excerpt) (00:00)
[02] Aquizim & Mad Professor - Kunta Kinte Dub (00:30)
[03] Butch Cassidy Sound System - The Putney (05:03)
[04] KC White - Let's Love (08:39)
[05] Horace Andy - Natural Mystic (13:23)
[06] Mike Brooks - Sensie Man (16:32)
[07] Wanachi - Black Root (19:23)
[08] Ernest Ranglin - Surfin (22:15)
[09] Dub Creator - Country Living Dub feat. Ras Milo (24:33)
[10] Dub Syndicate - African Landing (28:36)
[11] Groove Corporation - Drunken Master (34:23)
[12] Prince Jammy - Dub Ites Green & Gold (39:00)
[13] Brooklyn Funk Essentials - Dilly Dally (42:31)
[14] Afu-Ra - D&D Soundclash feat. Cocoa Brovas & Jahdan (47:19)
[15] Coo Coo Cal - My Projects (51:12)
[16] Sabres Of Paradise - Wilmot (55:03)
[17] Toots & The Maytals - Redemption Song (62:04)
[18] Devon Russell - You Found Heaven (65:24)
[19] The Exiles - Fussing & Dubbing (68:52)


With thanks to the original artists for their music and inspiration.
Support them by buying their music.
Last Updated
11-03-08 [13:54:33]

by