Releases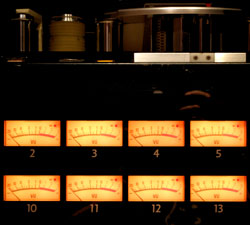 Food for your iPods. After the initial release of The Burden of Dreams EP, a long running digital-7inch project is under way, reinterpreting the classic reggae riddims available for download as midi files on another part of the site..
On more of an experimental tip you'll also find releases like, The Dark Matter EP and Dark Side Dubs which hover on the edges of ragga and dubstep with their fierce attitude and
We're also very proud to present a very special release of remixed tracks by the funk phenomenon that is the P-Theory. Featuring the vocal talents of Kevin Goins, here almost taking over as the King of Funk from his sadly deceased brother Glen Goins of Parliament/Funkadelic.
Download and enjoy but please email or leave a message if you enjoy this music, DJ with it or include it in any podcast or other web broadcast.
Baroque Dub releases can also be downloaded from:
http://www.archive.org/details/baroquedub/

For creative use only. Not for resale.