Mixtape 3
Saturday 01 July 06 [13:32:53]
Baroque Dub Mixtape Three [Dub Landscape]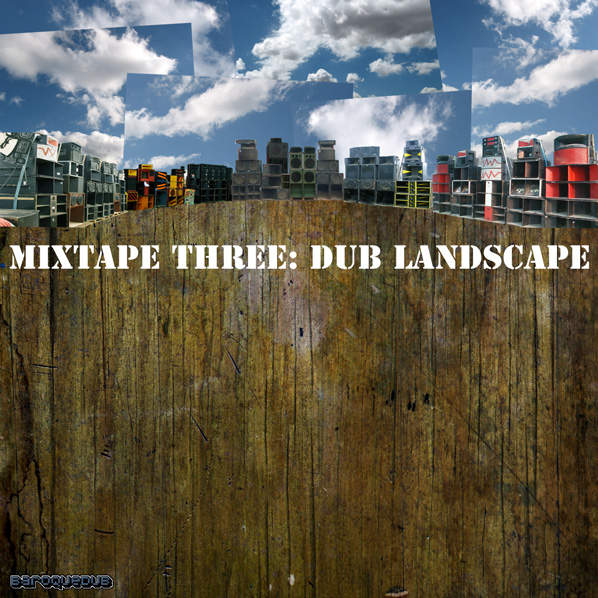 From nu-dub to old school classics this is a journey deep into the farther reaches of the bass. Exploring the seismic influences dub production techniques have had on music you'll be transported on a magic carpet ride from King Tubby's genre defining knob twiddling to reggae-tinged electronica and skankin' jump-up hip-hop. Let the warm feedback and wave of reverb take over and enjoy the soothing massage of the sub.

Jah love music!


download (192kbps mp3) [97.7 MB]

Tracklist:

[01] School of Emotional Engineering - To Be Continued
[02] School of Emotional Engineering - ...Refrain
[03] Deadbeat - Requiem
[04] The Upsetters - Drum Rock
[05] Yabby You Meets King Tubby - Conquering Dub
[06] Piratedub - Strictly Rub-A-Dub (featuring U-Brown)
[07] Colourbox - Baby I Love You So
[08] King Tubby - Blessed Dub
[09] King Tubby - Jah Jah Dub
[10] Jah Stitch - Ragga Muffin Style
[11] Dillinger - Jah Love (Version)
[12] Mark Allan - Anonical-Trahed [cnv02]
[13] Pan American - Both Ends Fixed
[14] Pan American - Steel Stars
[15] Mabafu - Baie Naturelle [hc161]
[16] Big Bud feat. MC Teknik - Bubblin' (Dub Mix)
[17] Ralph Myerz And The Jack Herren Band - Savannah


With thanks to the original artists for their music and inspiration.
Support them by buying their music.
Last Updated
01-07-06 [13:32:53]

by