Mixtape 7
Friday 01 December 06 [07:38:22]
Baroque Dub Mixtape Seven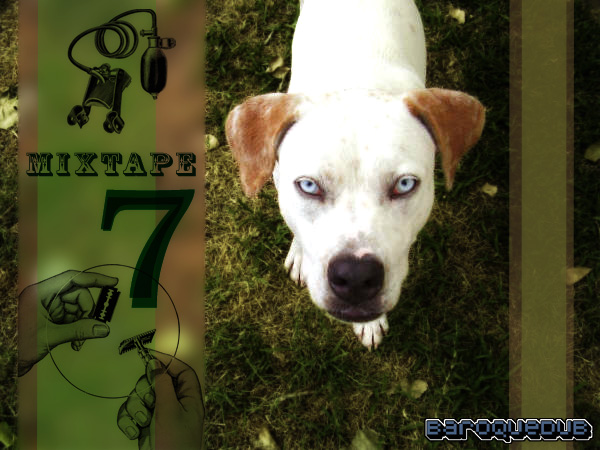 From Style Scott and On-U's upfront dub to the broken digital meanderings of Monolake and Burnt Friedman we're back in digi-dub mode. But there's nothing cold and clinical about this selection, even Spooky's old school, progressive house classic 'Intoxication' has a warm, almost rootsy quality to it - with D-Flex at the controls turning its four to the floor rhythm into a steppers anthem. And check Håkan Lidbo's Trinity... often lost to the experimental glitch brigade here's a track which proves he's just as capable of nu-dub dancefloor fillers as Andreas Tilliander. Choice!


download (192kbps mp3) [102 MB]

Tracklist:
[01] Long Beach Dub Allstars - Righteous Dub (feat.Barrington Levy) (00:00)
[02] Dub Syndicate - Wadada (Means Love) (02:17)
[03] Monolake - Bicom (05:17)
[04] Submission - M (10:37)
[05] Brain Damage (feat. Black Sifichi) - Cube Dub (13:20)
[06] Shulman - Inner Selves (16:22)
[07] Twighlight Circus - Love Is What We Need (Love Dub Remix) (feat. Big Youth) (25:22)
[08] Rktic - A Walk On Deep Snow [thn005] (28:45)
[09] Nulleins - Wave [thn006] (37:37)
[10] Spooky - Intoxication (Guerilla In Dub mix) (44:33)
[11] Hakan Libdo - Trinity (Solomonic Sound Re-blush) (51:45)
[12] EM-120 (bluetech) - Xhale (Void remix) (58:21)
[13] Nonplace Urban Field - Chilled #7 (62:10)


With thanks to the original artists for their music and inspiration.
Support them by buying their music.
Last Updated
01-12-06 [07:51:04]

by