Mixtape 4
Monday 04 September 06 [08:16:20]
Baroque Dub Mixtape Four [Global Vision]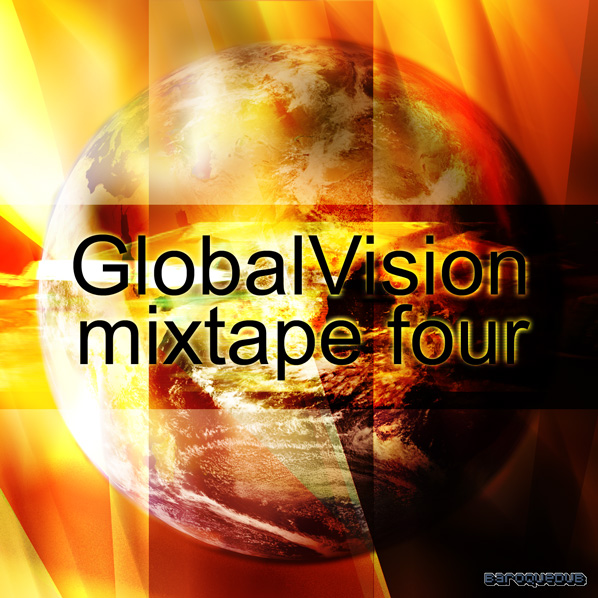 "Harmony is the key" and music is the message. A worldwide journey through soulful funk, gospel inspired alt-rock and Bill Laswell's globe-trotting reggae. Enjoy some french dub and trip-hop courtesy of The Bruknahm Project and High Tone, get multi-ethnic with some UK-based krautrock from Marc Bandola's Ausgang project and take a moment to reflect on the state of the planet. Then just before you start to despair at 'What's Going On' let Jamie Liddell remind you that we might as well "go under with a smile"...


download (192kbps mp3) [88.4 MB]

Tracklist:

[01] The Undisputed Truth - What It Is
[02] Ausgang - They Sounded
[03] The Bruknahm Project - La Nuit
[04] Bill Laswell - Chacon and Daniel
[05] Bill Laswell - El-Oued
[06] Klint - Closer
[07] Jackie-O Motherfucker - Rockaway
[08] Pink Mountaintops - Lord Let Us Shine
[09] Roots Tonic - Employees Must Wash Your Hands
[10] Aphex Twin - Lichen
[11] Dublicut - Terem Dub
[12] High Tone - Taniotoshi
[13] Asa Chang & Junray - Hana
[14] Marvin Gaye - What's Going On
[15] Jamie Lidell - Multiply


With thanks to the original artists for their music and inspiration.
Support them by buying their music.
Last Updated
04-10-06 [11:16:11]

by