Releases:
Version Excursions 6 [bd009]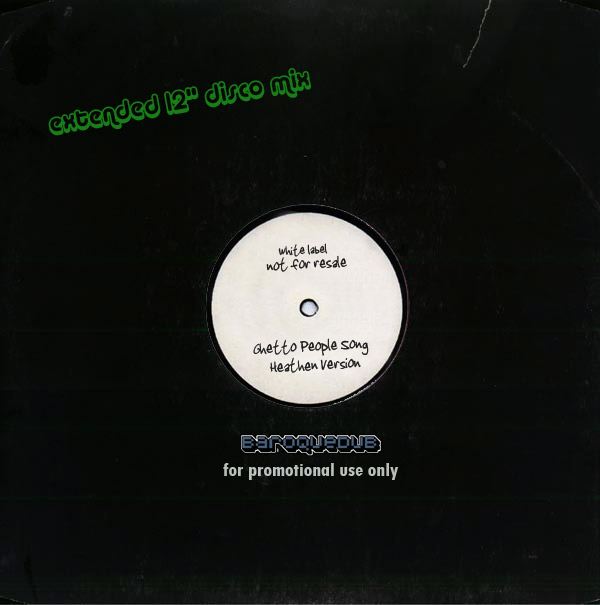 "Its a ghetto peoples song, only dem can sing this one". As classic as they come, this very special reworking of Ghetto People Song kicks off this brand new installment in the Version Excursions series. Baroquedub production in its purest form from a laid back wurly melody to endless dub delays and huge horns. Enjoy.
Side B represents with the Heathen riddim, another chilled out groove and pristine mix. There's more than a touch of The Godfather theme tune in this version's cinematic hook, not to mention a wah-ed guitar which would make Bob Marley and the Wailers proud.

download (192kbps mp3 package) [18.0 MB]
[Side A] Baroquedub - Ghetto People Song (Extended 12
[Side B] Baroquedub - Heathen version