Releases:
Valley of Dub EP [bd014]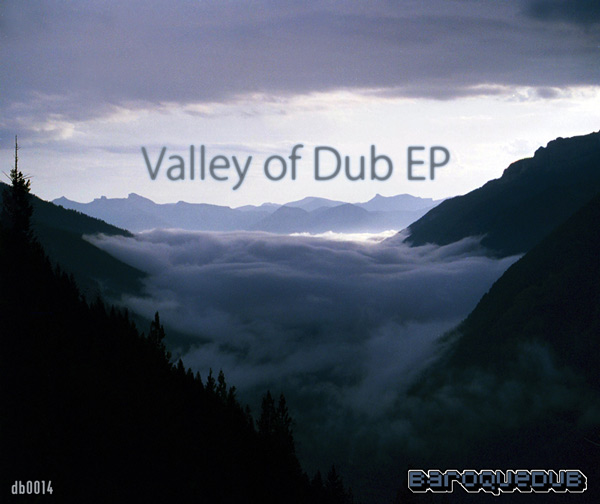 Yea though I walk through the valley of the shadow of dub...
Side 1 kicks things off with a thick stew of filtered skanking guitars and laid back horns before a Shaka inspired soundtest slowly drifts out with pristine sub bass tones.
Two versions of the title track pick things up a little for Side 2. It's a solid original version that introduces the Air-ish synth drones, strummed guitar and musical cowbells. The alternate mix is back to the classic roots dub tradition. Don't get lost in all that delayed feedback, there's nothing to fear.

download (320kbps mp3 package) [40.1 MB]
[side A1] Baroque Dub - Washboard Stepper
[side A2] Baroque Dub - Soundtest
[side B1] Baroque Dub - Valley of Dub (Original Mix)
[side B2] Baroque Dub - Valley of Dub (Roots Dub)