Releases:
Version Excursions 5 [bd007]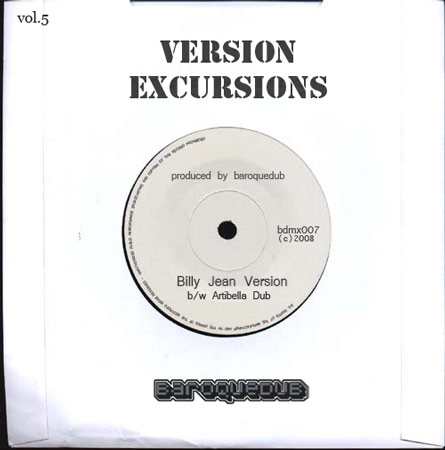 We're back to basics with this classic double act reworking of the Billie Jean and Artibella riddims.
Side A, kicks off with two deceptively simple mellotron driven melodies interweaving, as the track slowly builds into a electro-flamenco hybrid. The breakdown heralds a variation on the hypnotic Billy Jean bassline. Not sure what to call it but you can be sure I'll be using it again. I may even post the midi file in the riddim section to stand alongside the greats - it's that good!
Side B is a simpler affair, crisp production and straight down the line call and response arrangement. Melancholy organ melodies offset against fat synths and washed out delays. Sit back and enjoy.
download (192kbps mp3 package) [13.0 MB]
[Side A] Baroque Dub - Billy Jean Version
[Side B] Baroque Dub - Artibella Dub