Fader 5000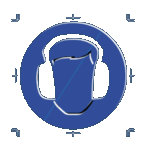 Between Billy's bar and the railway tracks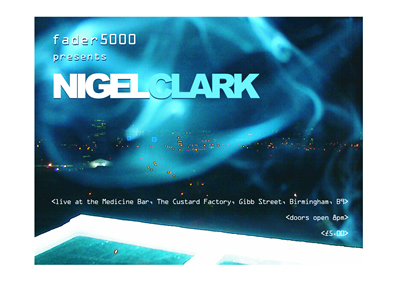 Post Dodgy, Nigel Clark set up this band and multimedia project consisting of Damon Wilding on drums, Jason Evans on bass and Lee Stowers on keys. Including multiple video projections performed live along with the band, these legendary shows led to the group being invited to play at Expo2000 in Hannover, Germany. Unfortunately, the resultant album never managed to capture the experimental essence of those gigs and Nigel decided to shelve the recording.
Highlights of the project included a promotional broadcast video for the charity 'The Future Trust' and a website which became a hub for other Birmingham (UK) based artists and musicians.
[more about the 'How Long Is Too Long' video]
How Long Is Too Long?
Recorded at fader5000's Custard Factory studios this track was used by the charity 'The Future Trust' for their InSite launch at the Pavarotti Music Centre in Mostar, Bosnia.
Features Ana on 'backing' vocals (thanks Paul for the recording!). As the John Lennon sample at the start states - probably "the greatest sessions of all time".