Video/CGI Overview
Originally an aspiring film maker, I spent much of my school days coercing my friends into helping with my super8 productions. Later, while studying film at university, I took a course in electro-acoustic music composition and soon realised that I could do with sound what I'd always wanted to do with celluloid - and without the financial burden and logistical headaches of film production. My choice was made and i went on to train as a studio engineer and was lucky enough to go on to have my 15 minutes of fame in the music industry.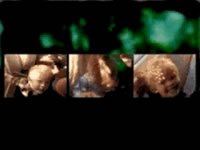 A few years later, with the advent of CGI technology and more and more powerful personal computers I found that I suddenly was able to realise my dreams again. Producing music videos seemed an obvious sideline and strongly inspired by the ethos of Stan Brakhage colliding with the DIY creativity of Shynola I started manipulating visuals again.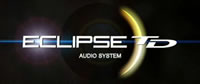 Here you'll find some of my commercial work. Unfortunately the 'How Long Is Too Long?' video seems to be as relevant and as important today as it was when it was commissioned by the charity 'The Future Trust'. At the other end of the spectrum, tv idents and a promotional video for Fujitsu Ten serve to remind that it's usually corporate work that pays the bills.