Music Overview
Lots here to tickle your ears. Find out all about my 15 minutes of fame with some Dodgy geezers and my composition work for film and television. The Moseley posse is also represented in its various guises. Check out the newly archived fader5000 website for some history on these friends and partners in crime.
Music Industry Biog
After studying electro-acoustic music Jerome taught himself to play drums and joined his first band. Travelling across the UK in a white Fiat van "The Pelican Retorts" played increasingly larger circuit venues and student unions. A modest licensing deal with Flat Records and a showcase gig at the Clapham Grand were perhaps the peak of their success but it was at the infamous 1992 Castlemorton free festival that Jerome saw the future of his music. A year later the band had run its course and decided to split but this contact with Spiral Tribe and the growing acid/techno scene gave him a vision of what was possible outside of a guitar band.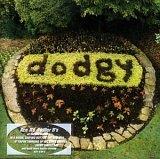 Training as a tape-operator he worked alongside George Chkiantz (Led Zeppelin, Jimi Hendrix, The Stones) and was soon engineering his own sessions. Armed with the knowledge of the recording studio as an instrument in its own right he collected his own equipment and started making music. Within a year he was working for the UK band "Dodgy". As well as programming on the album tracks themselves he produced the additional music which dovetails the ''Free Peace Sweet'' album and contributed b-sides and dance mixes. He joined the band for the UK leg of their album tour then returned to the studio to remix the whole of the album. The result, 'FPS2', was well received on its release although it was overshadowed by the band's well publicised split and suffered from the demise of their record company 'A&M'. It is now available as disc 2 of the greatest hits compilation "Ace A's and Killer B's".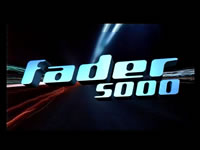 Post Dodgy, Jerome continued working with Nigel Clark - their singer, bassist and main song writer. Together they collaborated on the music for the films "2by4", "Refuge" and other soundtracks. The pair also worked on ''fader5000'', a band and multimedia project for which they recorded the unreleased album ''Make Believe Love'' and played a series of live dates including an audio/visual showcase at EXPO2000.
As ''Baroque Dub'', Jerome has produced a number of eclectic underground releases. The album ''It''s A Lifestyle Thing'' is considered by many to have been at the forefront of the bootleg and mash-up scenes. A founder member of the Birmingham (UK) hip-hop/funk/reggae collective ''Munchbreak'', he has also contributed to the live experimental space funk of ''FuzzMagic''.