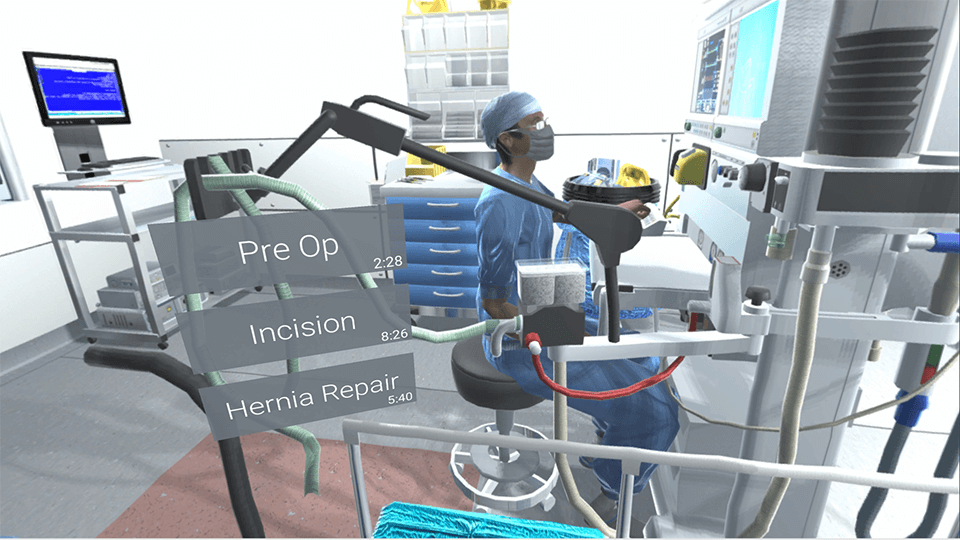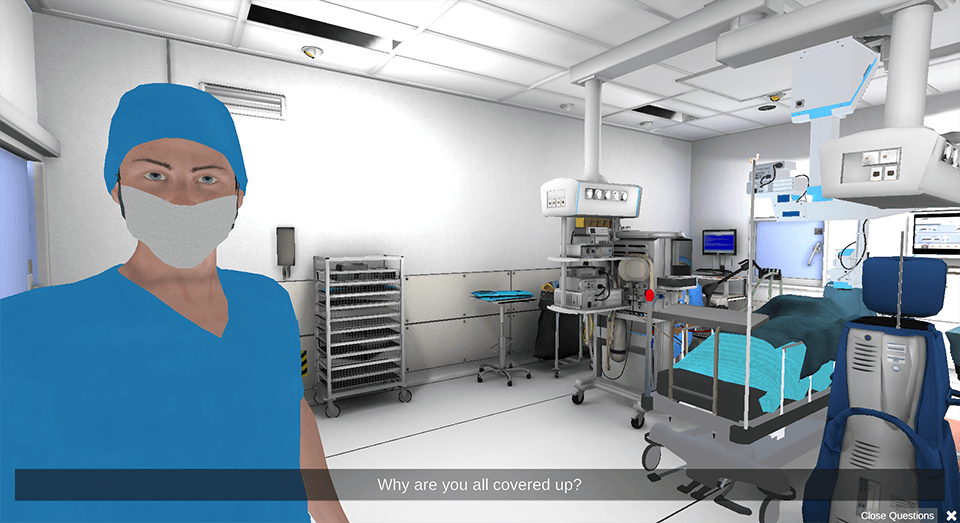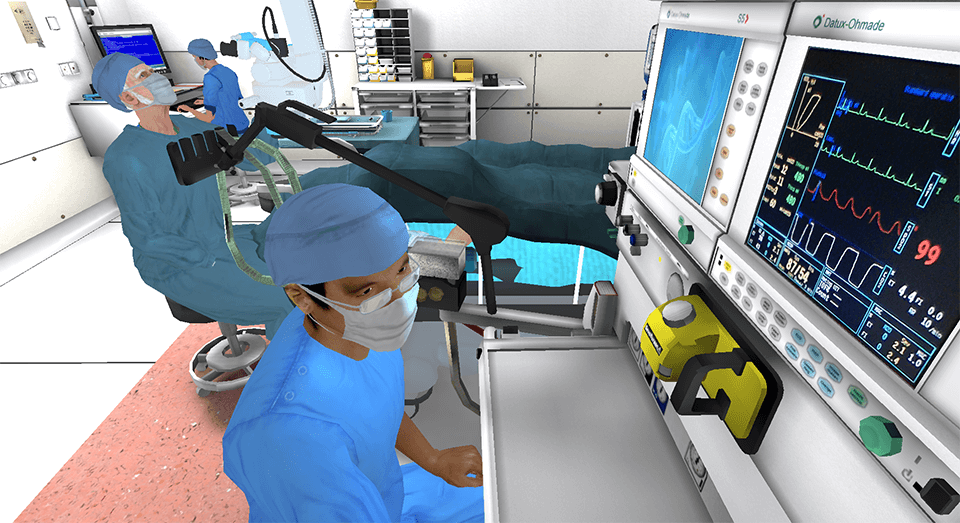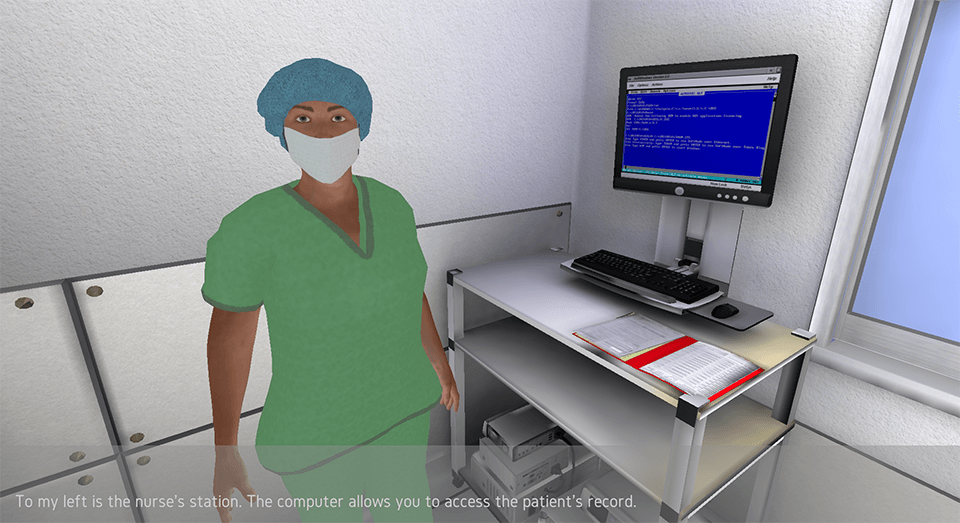 Tech Demo
WEBGL 'flat' version with audio
Open in browser
Loading takes up to 30 seconds, please be patient
Project Description
A clinical skills training package incorporating 360° video of surgical procedures, a gamified 3D operating theatre with interactive AI and Virtual Patient chatbots using voice recognition, natural language processing and text-to-speech technologies.
Designed to work for both VR headsets and on a flat screen, this interactive courseware allows student to familiarise themselves with the operating theatre. As well as being able to watch and review video demonstrations of surgical procedures, key stations in the OR are introduced through a Q&A process with interactive avatars (NPCs).
Software used: Unity.
Project Details
Client: School of Medical Education.
Status: Handed over March 2019
Themes: interactivity, virtual reality, experiential learning
Team: Jerome Di Pietro