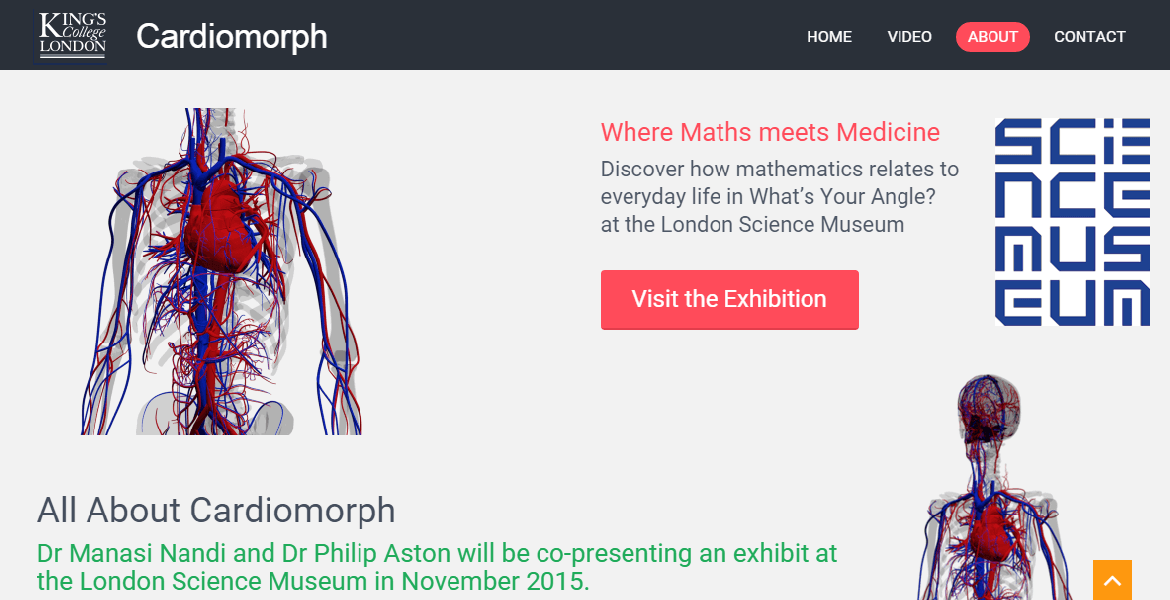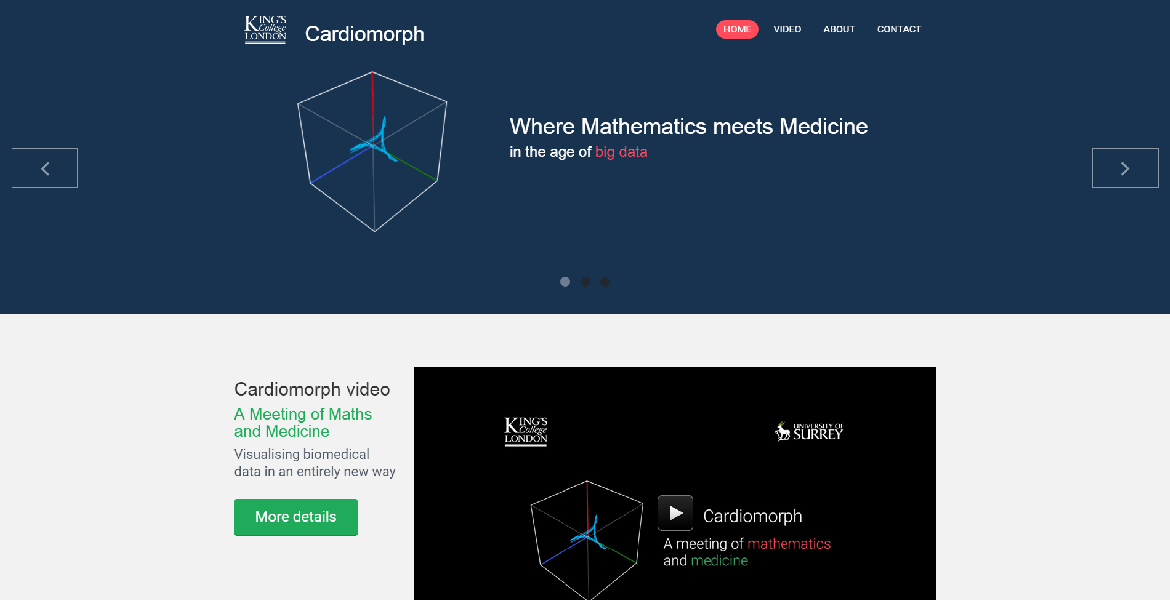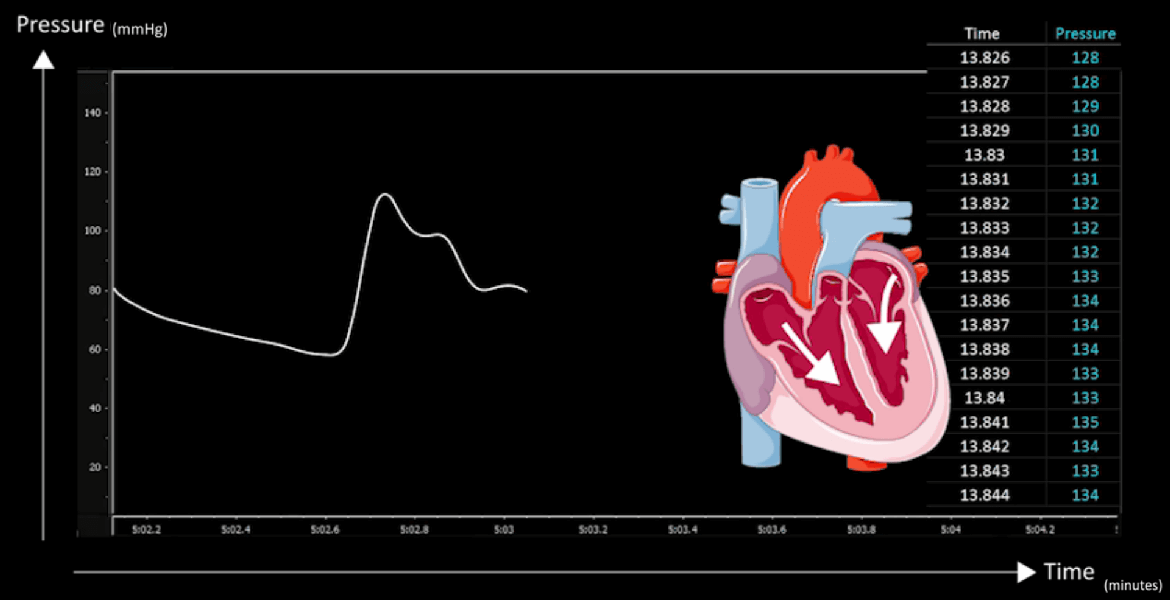 Project Description
Video production, promotional website and Google Cardboard VR application for Dr Manasi Nandi.
Created as educational and promotional materials for Dr Nandi's research into the visualisation of blood pressure monitoring data, this project included the creation of complex, data driven motion graphics using the 3D application Blender. Complete video production included the filming of medical equipment in use, recording of a voiceover and editing of the footage. Mobile phone applications for demonstration purposes were also created which allowed users to interact with the 3D visualisations on mobile devices. This included the development of Virtual Reality apps for Google's Cardboard headset.
More than just multimedia development, key to the success of this project was the need to distil complex scientific information into an easy to understand format. Advice and expertise was provided in the scripting and instructional design of the materials produced.
Software used: Adobe AfterFX / Premiere / Photoshop / Illustrator, Blender, Unity.
Project Details
Client: Institute of Pharmaceutical Science
Status: Completed on 2nd March 2016
Themes: video, audio, web design, VR, mobile learning
Team: Jerome Di Pietro