15 Tracks Vol. 3
Tuesday 08 March 11 [19:55:03]
Volume 0003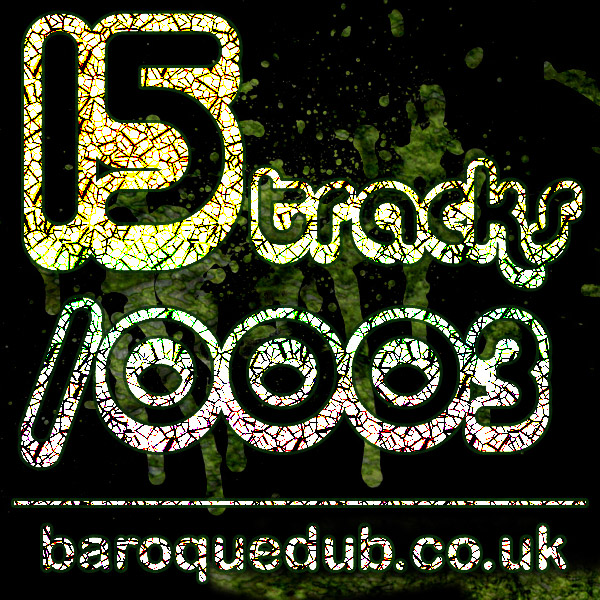 01 - Sam Carty & The Astronauts - Africa We Want To Go
02 - Prince Jammy - Throne of Blood
03 - PP Roy - Deep Six
04 - Jimmy Cliff - She's Something Else (Vesti Azul)
05 - Frances Nero - Footsteps Following Me
06 - Carter Burwell - A Lot of Woe
07 - Lykke Li - Dance Dance Dance
08 - Cornell_Campbell - Press Along Natty
09 - The Lillies - Seaman Won't Be Very Happy About
10 - U-Roy - King Tubby's Skank
11 - Oojami - Urban Dervish
12 - Reuber - altweiber
13 - Scientist Presents Neville Brown - Tell it to the children
14 - Renegade Soundwave - Turntable Terror
15 - In Camera - Die Laughing
The gods of chance are still smiling on us... plenty of reggae, a dash of disco and a couple of obscure 4AD bands that still sound fresher than most of what's called 'indie' these days. Count yourselves lucky, nothing in the least bit embarrassing (or painful) from the Russian roulette we call the playlist shuffle. Enjoy!
download (192kbps mp3) [70.8MB]
With thanks to the original artists for their music and inspiration.
Support them by buying their music.
Last Updated
08-03-11 [20:12:04]

by