Mixtape 28
Sunday 08 February 09 [20:37:16]
Baroque Dub Mixtape Twenty Eight [bdmx0028] A Universal Sound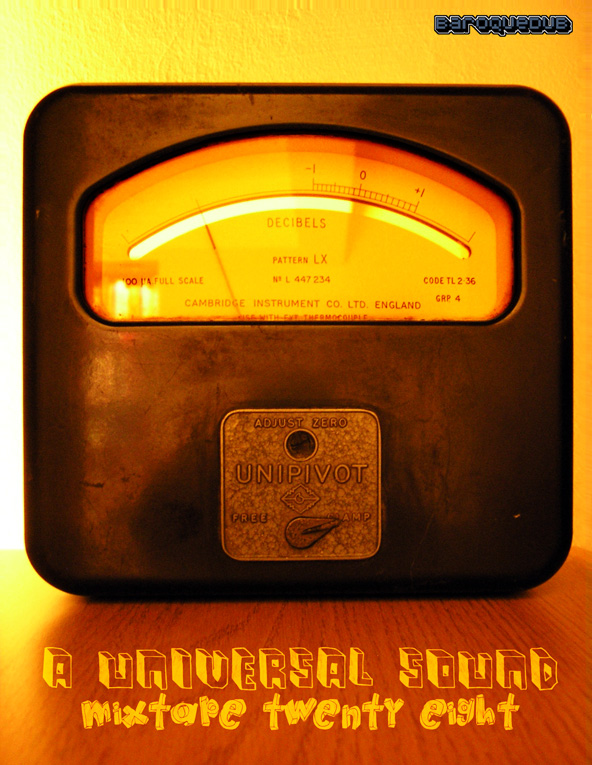 download (192kbps mp3) [89.4MB]

More deep dub treasures on this slightly darker than usual instalment in the baroquedub mixtape series. Dancehall vibes, sound system dub plates, dubstep and techdub all make an appearance - and all with more than enough of a roots skank to put a big smile on your face. It's a universal sound, a universal love. Enjoy!

Tracklist:
[01] Mikkel Metal - Newson Five (00:00)
[02] Nick Manasseh - The Lion (Version A De Principle) (05:02)
[03] The Twinkle Brothers - Pattoo (08:14)
[04] Scientist - Step It Up (Dan Donovan for Don Letts Dub Cartel remix) (11:06)
[05] Machines Don't Care - Badman (15:30)
[06] Frank Bledermann - Warrior Wasp (Marko Fürstenberg remix) (18:59)
[07] Intrusion - Tswana Dub (Phase90 restructure) (25:56)
[08] A Made Up Sound - Density (29:42)
[09] Sardinia Bass Legalize - Night View (35:08)
[10] Black Uhuru - Rent Man/Rent Board (12" Disco 45 baroquedub re-edit) (39:38)
[11] Thesis - Dub Boy (excerpt) (47:06)
[12] Hi Tech Roots Dynamics - No Root Dub (51:02)
[13] Laroz - Allstar (Kuti remix) (54:51)
[14] Ini Kamoze - World A music (59:26)

With thanks to the original artists for their music and inspiration.
Support them by buying their music.
Last Updated
08-02-09 [21:07:53]

by