Mixtape 12
Saturday 02 June 07 [17:06:07]
Baroque Dub Mixtape Twelve [techdub + dubstep flashback]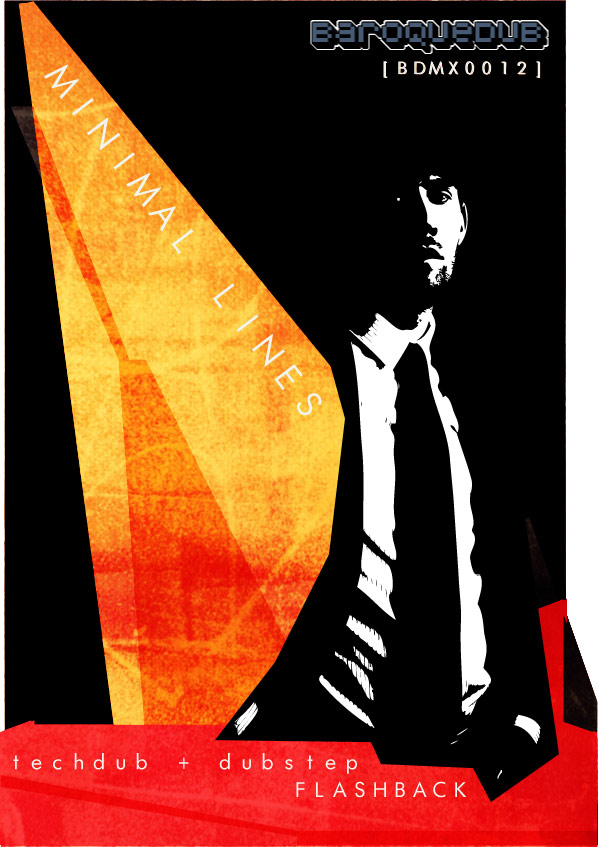 download (192kbps mp3) [90.7 MB]
With clean, minimal lines this game of two halves starts with a veritable who's who of the netlabel scene as it stood at the height of techdub. Thinner/Autoplate, Realaudio.ch, Uran97 and Legoego, all present and correct with releases still freely available from the superfluous archive.org. But this giant of the Open Source audio scene has also served as a platform for more recent developments in deep bass. Dubstep, the bastard child of grime, jungle and techno has grown on the net through a series of blogs, forums and sharity sites, allowing this wonderfully fragmented scene to flourish - unified only by a common dedication to experimentation in sound and a profound respect for riddim driven grooves. The original reggae influences may have become distilled as the artists have developed their own voice but you'll still find enough studio trickery to keep even the most dedicated dubheads happy. Obviously not one for the purists, only those from the post-rave generation should apply.

Tracklist:
[01] Chris Barky - Caffeine Aroma [uran97_016] (00:00)
[02] Deepchord - Vantage Isle (DC Mix 3) (04:03)
[03] Dolby - M1 [thn008] (05:18)
[04] Tekdev69 - Lain [ego005] (07:50)
[05] Martin Donath - Blaue Tiefe [ratc006] (11:58)
[06] Marko Fürstenberg - Silent Stream [ratc002] (17:18)
[07] Christian Bloch - Pontiac Arrest [thn027] (21:10)
[08] Monolake - Arte (22:07)
[09] Burial - Southern Comfort (31:19)
[10] Horsepower Productions - Gorgon Sound (35:08)
[11] Artwork - Red Bass (39:02)
[12] Benny Ill vs DJ Hatcha - Highland Spring (43:20)
[13] Scuba - Subaqueous (46:31)
[14] Skream - Blipstream (51:29)
[15] Boxcutter - Gave Dub (54:32)
[16] Code M.D. - Higher (58:52)


With thanks to the original artists for their music and inspiration.
Support them by buying their music.
Last Updated
02-06-07 [17:06:07]

by